"I never thought I would need a coach or that I even had issues such as "blocks" in my path to success. Through Brent's twelve week program I discovered not only did I have some obstacles in the waya of what I needed, but I also learned how to overcome them.
Brent is a wonderful listener and what makes his coaching so amazing is that he doesn't just listen but he will give you amazing insight on how to view these things blocking your path turning them from a negative to a positive and to stop them from keeping you from your passion in life.
I discovered my artist, my passion and I learned how to nurture it through this one on one intimate program with Brent. I now know exactly what it is I want to do with my life and how to get there. This program has helped me become the happiest and motivated I have ever been and I HIGHLY recommend this program to anyone feeling they are incapable of finding and enjoying their true self. We owe it to ourselves to get what we want out of life and Brent is more than willing to help you get there."
Daniel Barnes
IUPUI University/Vincennes University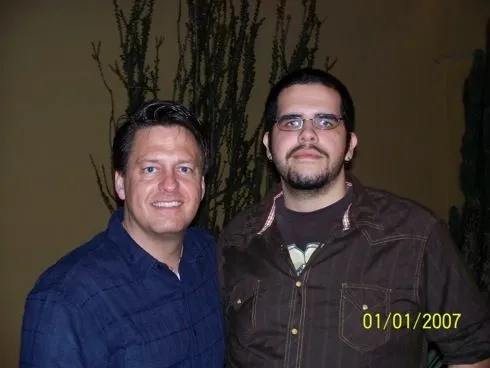 Daniel Barnes with Life Coach, Brent Scarpo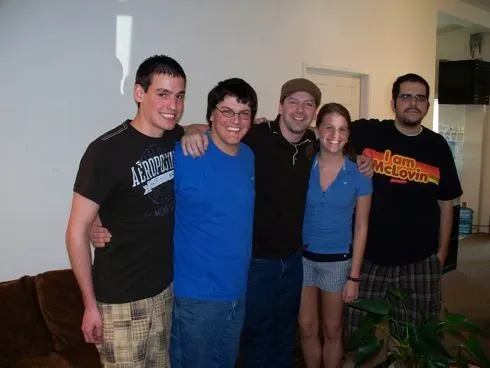 Daniel Barnes meet Will & Grace Star Sean Hayes
"One of my favorite clients was Nicholas Diamond. Nick took my Life Coaching course while he was attending college and his passion was to work in the entertainment industry. Through my four-month Life Coaching course, I am very HAPPY to tell you he moved from Maryland to Hollywood, California and has worked on such television shows as "My Name is Earl" and "Raising Hope" and is currently earning a living in California. Also, through my Life Coaching Program as well as Spring Break Hollywood Program, Nick WON the showcase on The Price Is Right winning a brand new convertible."
Nicholas with friends after winning The Price Is Right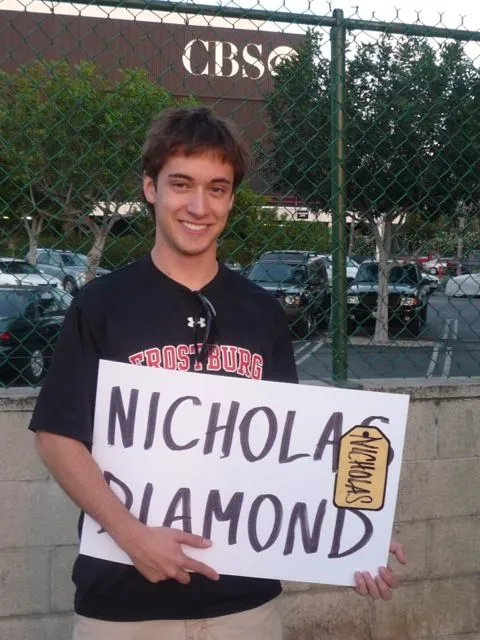 Nicholas WINS The Price Is Right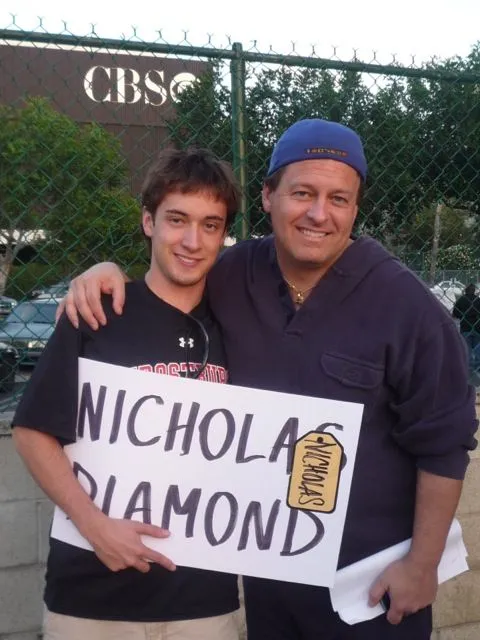 Nicholas and Life Coach Brent Scarpo
"I remember the first time I talked to Brent on the phone. I had debated for over two weeks trying to decide if I should call him. So I finally did. We talked for about two hours and I didn't feel it at all. He immediately struck me as someone with amazing insight and an ability to see inside people in a very deep and unique way. After 10 minutes of talking to each other, Brent was able to uncover a lot of things about my life, my personality and my challenges.
Working with Brent has been an amazing journey of discovery. Going through the program helped me learn to value and accept the wonderful gifts within me. The process was an intense because I had no choice but to come face to face with myself. I learned that creating the life I want is within my reach. I see a plethora of opportunities. I don't have to settle for second best. I am committed to leading a passionate and joyful life.
I work in the helping profession and this process also reminded me that in order to help other people, I must take care of myself as well. The program integrated many self-care activities that will serve me well in the process of self- renewal for the rest of my life.
Brent has a very unique way of looking at things. He has the ability to think and act outside the box and I have learned a lot from him. This program has been a great investment and a tremendous catalyst for positive change in my life."
Leslie Meneses
Vocational Rehabilitation Counselor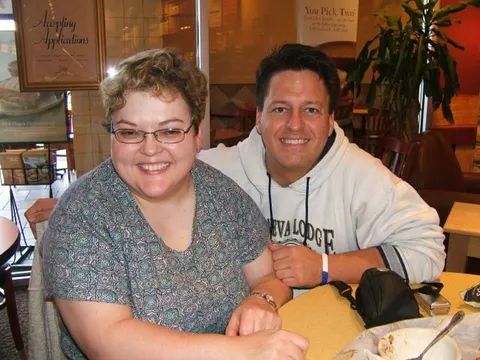 Leslie and Life Coach Brent Scarpo
"When I first began the course with Brent, I was very skeptical. I wasn't sure if the course was right for me, as I had no interest in the entertainment industry, nor did I think I had a bone of creativity in my body. I sit here today and can tell you that, without a doubt, taking the course with Brent was the best investment I have EVER made in my life and myself.
I had just graduated from Quinnipiac University when I began working with Brent. I was lost in stress and depression, struggling to find myself; I was confused about my future and I had a difficult time building healthy relationships in my life. I cannot possibly explain how much this course has changed my life. Thanks to the guidance of Brent through the 12-week course, I have peeled away years of depression to uncover a wealth of happiness and creativity that had existed within me all along. The course not only gave me a direction for my future, but I learned invaluable lessons about life, happiness, and relationships that I will always carry with me, forever enriching my life.
Brent tailors his coaching course to each and every individual, making the experience very personal and life changing. He is an incredible listener, kind, understanding, and an absolute blast to work with. Furthermore, Brent pushes you to reach goals that you never dreamed possible. For example, I have begun to work on writing a children's book, painted numerous pictures, found new hobbies, and even started a greeting card line- all because of the confidence, direction, and passion that I developed through working with Brent Scarpo.

I HIGHLY recommend this program to anyone- it WILL change your life forever.
Please feel free to contact me with any questions or concerns."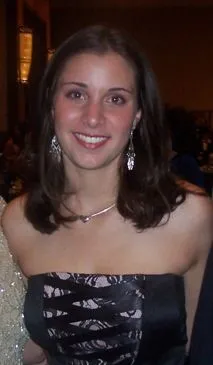 Jennifer Ellsworth
Graduate, Quinnipiac University
"I first met Corey through his sister, who was one of the producers on The Today Show for the contest, "Everyone Has A Story", where my entry, "The Red Balloon" won. I had the pleasure of meeting Corey's parents, who suggested that I work with Corey. Corey took my four month long Life Coaching Program and has become a successful life coach himself, along with having a loving partner and two wonderful children."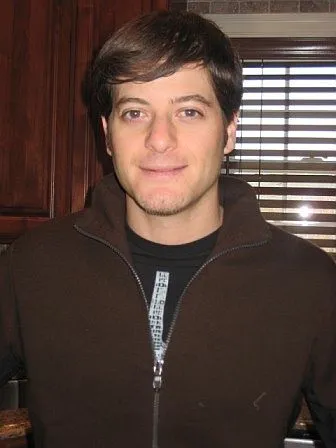 Corey Anker
"I worked with Brent for over two years and accomplished more then I could ever imagine. I was a single mother with no direction and after working with Brent, I worked hard and received my high school diploma. I couldn't have done it without Brent's guidance and now I am in college getting my degree. Thanks Brent!"
Ciera Neeley
Graduation Diploma